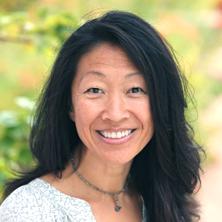 Chi Kim
Chief Executive Officer
"In a world filled with noise, I'm grateful to help educators and young people learn strategies to quiet the mind in order to build knowledge."
Chi was named Chief Executive Officer in March 2018 after serving as Chief Strategy & Operations Officer since 2016. Prior to joining Pure Edge, Inc., she was a California school superintendent.  She also served as school principal, teacher, leadership coach as well as a program officer at the Bill & Melinda Gates Foundation. She is co-founder of the Teaching Garden program that was adopted by the American Heart Association to support heart health through school gardens.
Chi is a 2018 Pahara-Aspen Education Fellow, serves as the Board Chair & Trustee of the Great Minds nonprofit board, a member of CASEL Board of Directors, YouthBuild USA Board of Directors, Coalition for Career Development Center,  and FECOP Board of Directors.  She also sits on the advisory councils of SEL4US,  Project Wayfinder, Center for Reaching and Teaching the Whole Child, and Family Code Night / MV GATE.
She earned a B.A. in Psychology and an M.Ed. from UCLA, a Tier I Administrative Services credential from California State University, Dominguez Hills, Tier II Administrative Services credential from Loyola Marymount University, XPT Performance Breathing Certification and Oxygen Advantage Functional Breathing Certification. She is mom to three wonderful girls and resides in the greater Boston area.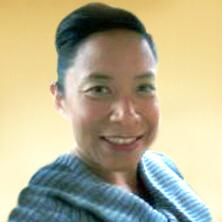 Anne Contreras
Director of Programs & National Trainer
"I believe in everyone's ability to be "present" and gain awareness which takes slowing down. In that alone, what we do when we train others to simply take a "breath" begins the process..."
Anne Contreras, MACP, MFTi is Director of Programs and a national trainer for Pure Edge, Inc., whose work centers around supporting administrators, educators, and younger learners with self-regulation tools to equip them in dealing with the many stressors that can be a part of our public education system.
She holds an MA in Counseling Psychology and a BA in International Relations (focus area: global development in South & SE Asia). She is certified in Mindfulness-Based Stress Reduction (MBSR), Advanced Group Therapy Process, and introductory Breath-Body-Mind™ , Coherent Breathwork by Dr. Richard Brown and Dr. Patricia Gerbarg. Anne has taught Hatha yoga for 10+ years and has been a student for over twenty. She has been facilitating meditation since 2012 and has been formally practicing for close to fifteen years. She completed two years of doctoral work in International Psychology with a concentration in trauma and is currently pursuing a Ph.D. in Somatic Psychology (Embodied Scholarship).
She was born/raised in San Francisco, CA and currently resides in Hawaii.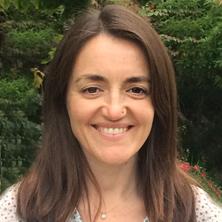 Erin Cooney
Director of Curriculum & Instruction & National Trainer
"I believe teaching self-care strategies like breathing exercises, mindful movement, and rest during the school day helps students to access their inner resiliency, to overcome challenges and to focus on achieving their goals and dreams."
Erin Cooney is Director of Curriculum & Instruction at Pure Edge, Inc.  Erin travels around the country teaching simple self-care skills like breathing, mindful movement, and guided rest to students and teachers because she believes that taking care of ourselves is a powerful way to be the change we want to see in the world.  She earned a M.Ed. in Human Development and Psychology at Harvard University's Graduate School of Education, and a B.A. in English from Gordon College.  She has studied yoga at the Ashtanga Yoga Research Institute in Mysore, India and studied mindfulness for over a decade.  Erin lives in the San Francisco Bay Area with her husband, Garth, & daughters, Lucy & Mae.

Gill McClean
Director of Professional Development & National Trainer
"I believe giving children the tools to deal with stress now will enhance their physical and mental well-being in the future."
Gill is Director of Professional Development. She trains educators across the country on self-care and integrating health and wellness best practices. She regularly presents at conferences to share best practices in managing stress.
Prior to moving to Houston, Gill lived and worked in the United Kingdom, Colombia, United Arab Emirates, Oman and The Netherlands in a variety of roles to learn the culture and make a difference. She managed the allocation of low cost government housing, working with the homeless, as well as, founded North East Scotland's first dedicated yoga studio. During her overseas postings, Gill became a member of numerous Women's Organizations supporting local charities. Her charitable efforts include fundraising for orphans in developing countries.
She holds a Higher National Certificate in Local Government Administration from Langside College, and also attended Shawlands Academy, in Glasgow, Scotland.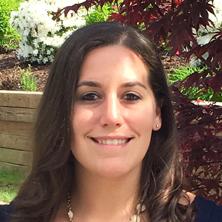 Brianne Jablow
Comptroller/Office Manager
"I chose this work because of Pure Edge's mission and commitment to the well-being and success of children."
Brianne is the Comptroller for Pure Edge, Inc. Prior to joining our team, she was the controller for Swirl Recording and Film, Inc. Previously, Brianne was the controller for Aramark Campus Dining Services at the University of North Carolina at Wilmington.

Brianne serves on the Board of Directors for Yoga Village, which provides yoga programs to New Hanover County Public Schools, homeless shelters, and to veterans. She also serves on the Board of Love Is Bald, which raises money for people in their fights against cancer. Brianne resides in Wilmington, North Carolina, with her dog, Opal.

She earned a BS in Economics with minors in Business Administration and Business Management from the State University of New York at New Paltz and an MA in Accountancy from the University of Phoenix.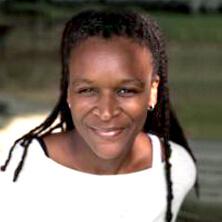 Michelle Kelsey Mitchell
Director of Partnerships & National Trainer
"I am passionate about this work because I've seen and experienced first hand the positive affect it has on the lives of both children and adults."
Michelle is Director of Partnerships for Pure Edge Inc. Originally from New Jersey, Michelle completed her collegiate studies in Buffalo New York earning a BS in Sports Medicine, Minor in Sports Psychology and a Masters in Counseling & Human Services at Canisius College. Michelle has worked in her respective community in the public school setting, higher education, and the nonprofit sector.
Currently, Michelle teaches stress management at George Washington University and serves on the board of directors of local nonprofits.

Susana de Cruylles
International Trainer
Susana is originally from Spain. She is a Clinical Psychologist, Family Therapist and International Partnership Professor at Stanford University, Susana holds a Masters in Child and Adolescent Psychiatry (King´s College, London) and is a Mindful Educator. She has been working in both the Spanish and British public and private mental health systems and is the former coordinator of the Parenting and Child Trauma Programs in public hospitals in Madrid, Spain. Susana is an active collaborator in Spanish national newspapers, as well as in the International NGO's mental health teams.

Jess Weaver
Program Manager & Trainer
"I believe in the necessity of understanding the intersection of mindfulness, trauma, and social-emotional learning. And I believe Pure Edge's efforts have the potential to create a ripple effect far beyond the day-to-day impact we see in our work."
Jess Weaver, Pure Edge's Program Manager, has professional experience in nonprofits and community organizing, as well as volunteer experience including serving as a commissioner for the Massachusetts Commission on LGBTQ Youth. Jess earned a B.S. in political science and psychology with a minor in sociology from Florida State University.

Yamilka Alsina-Martin 
Trainer
"As an aspiring psychiatrist, my main interest is in giving children the coping mechanisms they need in order to overcome trauma".    
Yamilka grew up in Puerto Rico, where she developed a passion for medicine from a young age. Following her dream, she moved to Guadalajara, Mexico, where she completed her medical degree. While receiving her training, she also acted as the Medical Integration Program Coordinator of Guimedic, providing access to care for underserved communities in remote areas of Mexico. After completing her psychiatry clerkship in Reno, Nevada, she developed a more profound interest in pediatric psychiatry, which led her to Stanford University School of Medicine.  At Stanford, she served as Assistant Clinical Research Coordinator in the Early Life Stress and Pediatric Anxiety Program in the Department of Psychiatry & Behavioral Sciences, focusing on early childhood trauma.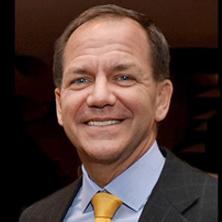 Paul Tudor Jones II
Chairman
"Our kids are faced with a multitude of problems that we can list with unfortunate ease. I am so proud to be a part of this entity that has proven itself to be a verifiable solution to so many of the issues that our children face today."
Paul Jones is founder, Co-Chairman, Chief Investment Officer and the controlling principal of Tudor Investment Corporation, which he formed in 1980.  Tudor is part of the Tudor Group, a group of affiliated companies engaged in trading in the global fixed income, equity, currency and commodity markets. He is a portfolio manager focusing on discretionary macro trading and is a principal risk taker for Tudor's flagship client fund strategy.
Mr. Jones is a member of the New York Fed Investor Advisory Committee on Financial Markets.  He served as Chairman of the then New York Cotton Exchange from August 1992 through June 1995 and was instrumental in the creation of its Financial Instrument Exchange (FINEX).
His philanthropic service includes founding and serving as former Chairman and current board member of the Robin Hood Foundation, Chairman of JUST Capital Foundation Inc., as well as current advisory, chairman, director, and trustee roles with a number of not-for-profit, educational and other charitable organizations.
Paul holds a B.A. in Economics from the University of Virginia (1976). He and his wife, Sonia, have four beloved adult children.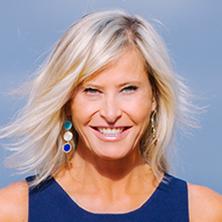 Sonia Jones
Founder & Vice Chair
"I am passionate about achieving meaningful change in global communities by sharing best practices in health and wellness."
Sonia Jones is founder of Pure Edge, a non-profit foundation that focuses on the health and wellness of educators and learners by sharing simple strategies to reduce stress. Sonia is also a wellness advocate, impact philanthropist, founder of Sonima Wellness and the health and wellness website sonima.com, which has been awarded a Webby for best website in the Lifestyle category.
Her passion has long been achieving meaningful change in global communities through best practices in health & wellness. Pure Edge has contributed to the development of comprehensive curricula for wellness in underserved communities and schools across America. She is the mother of four healthy adult children and currently resides in Florida with her husband.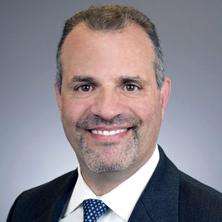 Anthony Buontempo
Treasurer
Anthony Buontempo, a CPA licensed in the State of New York, is the Chief Operating Officer of the Family Office of Paul Tudor Jones II and Sonia M. Jones. Prior to joining the Jones Family Office in 1995, Anthony served as Audit Manager at Deloitte & Touche. He is currently President of the Jack DeVito Foundation and is involved in various charitable activities. He earned a B.B.A. in Business Administration in Public Accounting from Pace University in 1985.   
Kimberly Clarke is an accomplished photographer who has partnered with Feeding America to utilize for good both her heart and talent for capturing beauty. Kimberly recently co-founded Legends Global and 610 Productions, launching with a restorative music festival, "Heaven on Earth // Jackson Hole" in August 2021.
Kimberly is also co-founder of Citizen Zion, an incubator for ideas and products designed for God's glory and the consumers enjoyment. Citizen Zion, partnering with the founders of one of the top skin clinics in the country, will soon launch NEILA, a company that believes transfiguration is the new way of looking at external beauty. Citizen Zion Productions, partnered with Skies Fall and Global Medical Research Institute, is currently working on multiple media projects around both the miraculous and the metaphysical.
In addition to serving on the board of directors for Pure Edge since 2014, Kimberly has been a REACH Prep board member since 2012 and currently serves on the Executive Committee as Co-Chair of Directors. REACH Prep provides access to transformative educational experiences that empower underserved, high-achieving students to graduate from top colleges and emerge as the next generation of leaders. Kimberly is also on the Advisory Board for The Greenwich International Film Festival.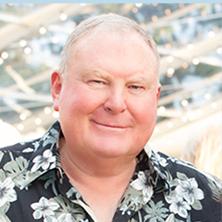 Peter Egoscue is responsible for establishing over 25 clinics worldwide, with corporate headquarters in San Diego, California. The Egoscue Method® is considered "a world leader in non-medical pain relief". Pete Egoscue is responsible for creating a therapy method that relieves chronic pain, and encourages peak physical performance. This unique method is based on the body's functional design – or posture. Pete Egoscue is a "Posture Therapist."
He has no formal medical or physical therapy training. He graduated with an undergraduate degree in Political Science from Utah State University. He then went on to serve as an Infantry Officer in the United States Marine Corps for ten years, resigning his commission in 1978 as a Major.
Pete's book publishers prefer the term "Anatomical Physiologist" when referring to Pete being consulted by some of the biggest names in sports and entertainment. But the bottom line is that Pete Egoscue has been successfully helping regular people relieve themselves of chronic pain since the early 70s. He has authored six books, including the best-selling book, Pain Free: A Revolutionary Method For Stopping Chronic Pain and most recently, Pain Free Living.
Pete has been labeled by colleagues as the Father of Postural Therapy. His reaction? He just laughs! He has realized throughout his journey that humankind possesses roughly a million years of practical, operational experience in dealing with pain. He will tell you that his success has come from listening to his clients and in turn teaching clients to listen to their own body.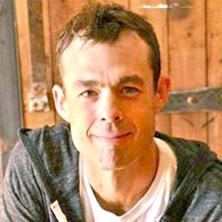 Jeff Krasno attended The Hotchkiss School and received his B.A. in 1993 from Columbia University. In 2008, Jeff created the concept for Wanderlust, a series of large-scale events combining yoga & wellness with the arts. Wanderlust produces a growing number of the world's largest yoga lifestyle festivals spanning the globe from British Columbia to O'ahu, from California to Chile. Jeff serves as Co-CEO, overseeing festival programming and business development for Wanderlust, forging corporate partnerships, cultivating licensing opportunities and developing its retail, media, teacher training and apparel extensions.
Jeff serves on the board of Pure Edge, Inc., a non-profit organization dedicated to integrating health and wellness curriculum into the public school system. Jeff is a contributor to the Huffington Post and Fast Company. His first book debuted May 2015 on Rodale.
In 2002, Schuyler Grant, Jeff's wife, opened Kula Yoga Project in Tribeca and began leading yoga retreats around the world. Schuyler is a nationally renowned teacher and Kula is respected as one of NYC's best studios. In 2011, Jeff & Schuyler opened another Kula studio in Williamsburg, Brooklyn close to Wanderlust HQ.
Jeff & Schuyler have 3 beautiful daughters — Phoebe, Lolli and Micah.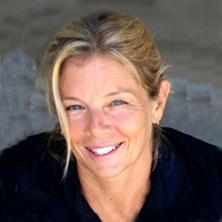 Kelly Chapman Meyer
Director
Kelly Chapman Meyer, passionate environmental activist, began as a member of the NRDC Action Forum and is currently a Co-Chair of the Natural Resources Defense Leadership Council, where she lobbies on behalf of environmental policies and legislation. She is a board member of Heal the Bay and worked to help pass the Environmental Education Initiative which provides environmental education for all children in the state of California, K-12. In 2008, with her partner Tom Schey, she built the first LEED Platinum home in California (www.project7ten.com) that was used to educate the public on Green building and raise money for environmental causes. She recently supported the implementation of the Marine Life Preserve Area (MLPA) on the coast of Southern California.
As co-founder of the Women's Cancer Research Fund, a program of the Entertainment Industry Foundation, she has helped raise over $40 million for ground breaking Bio-Marker research and medical institutions. She and her co-founders received Glamour magazine's Women of the Year Award in 2004.
Inspired by First Lady Michelle Obama's "Let's Move" campaign, Kelly is currently focused on the launch and expansion of the Teaching Garden into 1,000 schools within the next two years. With the goal of solving childhood obesity, this program focuses on integrating better nutrition habits and fitness into schools across the nation. By introducing organic gardening along with a nutritional curriculum and technology that allows schools to communicate with other participants, the hope is to re-establish what it means to be healthy for the next generation.
Kelly Meyer has served on the Pure Edge, Inc. Board of the Directors since 2014. Pure Edge, Inc. is a health and wellness foundation whose programs aid young people in developing critical skills that will give them tools to overcome adversity, thrive in school and handle life's challenges.
A strong supporter of the public school system, she was president of the PTA at Point Dume Marine Science School in Malibu. She recently completed a solar and wind energy project at her children's public elementary school where the community experienced firsthand, the concept of thinking globally while acting locally. A true outdoors woman, she is an avid surfer, stand up paddler, yoga exercise devotee, tri-athlete and hiker. She is the mother of two, Carson and Eli, and wife of Ron Meyer, Vice Chairman of NBCUniversal.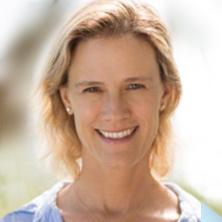 Janet Rienstra-Friesen
Director
Janet Rienstra-Friesen grew up in Belgium and moved to California when she was 10. She attended the University of Southern California and majored in International Relations and French, graduating in 1988. After studying and working in France and Washington DC, Janet traveled in Asia for a year. She then moved to San Francisco where she co-founded a spoken word label with Will Ackerman of Windham Hill Records. Janet worked with renowned authors, including the late Peter Matthiessen who introduced her to studies of Zen.
In 1994 she moved to New York City and worked with bassist Bill Laswell for Island Records. Bill and Janet produced and recorded music throughout India, Africa, Indonesia, Cuba, Ireland and Jamaica. Janet worked with artists including The Last Poets, Alice Coltrane, Paul Bowles, Pharoah Sanders, Patti Smith, Iggy Pop, and numerous others. Bill and Janet continued to produce music for her label, Metastation. Starting in 1999, Janet has spent one month a year in Mysore, India. She is a dedicated practitioner of yoga based exercise.
Janet is on the Board of Tibet House, the Advisory Board of KCRW and is the co-chair of the LA Leadership Council for the NRDC (National Resource Defense Council). She serves on the Board of Pure Edge, Inc. which implements health and wellness programs in schools and communities. Janet lives between Santa Barbara and Malibu. She has three children and shares their passion for surfing and horses.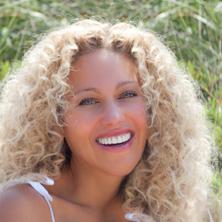 Founder and CEO of Nima Capital, a single-family office. Nima Capital takes a global approach to identifying companies with first mover, winner-take-all characteristics that use technology to disrupt large industries around the world. They have proprietary access to high quality deals, entrepreneurs, investors, and funds.
Suna is also on the Board of: Harlem Village Academies, Woodrow Wilson Foundation, Chopra Foundation, & is the Vice Chairman of ONEHOPE's Board
Awards and Achievements: Honoree Award for helping to create the Mindfulness Program for the K-12 Program at Harlem Village Academies, initiated the Woodrow Wilson Foundation's National Scholarship Program for Muslim Women, honored by Girls Inc. for Women of Achievement in 2015 & endowed two full scholarships at Columbia University into perpetuity.
Suna earned an M.B.A. in Finance from Columbia Business School and a B.A. in Communications Studies from UCLA.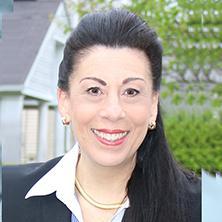 Barbara Sexton Smith
Director
Barbara Sexton Smith is the former President & CEO of the Fund for the Arts. Barbara recently turned the reins over to the next generation and became the Chief Liaison for the Compassionate Schools Project, the largest and most comprehensive study ever undertaken of a 21st century health and wellness curriculum in an elementary school setting.
As one of Louisville's Connectors, she helped raise more than $220 million whilst working with the Fund for the Arts, Metro United Way, Olmsted Parks Conservancy, NCCJ, West Louisville Boys and Girls Choirs, Community Hunger Walk and many others. Out of 59 United Art Funds in America, the Fund for the Arts was named the #1 United Art Fund in 2012 for most new dollars raised.
Barbara is an Executive Consultant for the Center for Nonprofit Excellence. She also founded a company to teach the highly sought after Street-Smart Principled Negotiation program which focuses on teaching you how to get others to do what you want. Her clients have included Norton Healthcare, Humana, Nissan, General Electric, Brown-Forman, D.D. Williamson, Alcoa, Old National Bank, and Yum! Brands.
Barbara was nominated for the Ernst & Young Entrepreneur of the Year Award. Prior to embarking on a long, successful career as a fundraiser, Barbara worked as the National Franchise Director for the Fresher Cooker restaurant chain and was quickly promoted into the upper management ranks of Wendy's International. She also was the Co-Founder of two successful personnel agencies in Louisville in the early eighties.
She is the recipient of several awards (partial list):
2015 Muhammad Ali Center – Daughter of Greatness
2014 March of Dimes – Franklin Delano Roosevelt Leadership Award
2014 Walden Theatre – Stage Setter Award
2013 Americans for the Arts named Barbara #1 Arts Leader in America: Michael Newton Leadership Award
2013 St. Stephen Church: Barnetta Cosby Award for Arts and Communications
2012 Children's Theatre of America awarded Fund for the Arts with the Orlin Corey Medallion
Along the way she hosted ArtBEAT! a weekly radio show and posted more than 100 CEO video blogs as the Fund for the Arts' avatar! She managed to make sure 400,000 arts experiences are provided for schoolchildren every year! Barbara is a graduate of the University of Louisville's College of Business has one daughter and six stepchildren. She and her husband reside in Louisville, Kentucky.

Justin Tuck is the former defensive end for the Oakland Raiders. Previously, as captain of the New York Giants' defense, Tuck helped propel the Giants to two Super Bowl victories and was a two-time Pro Bowl selection. Born and raised in Kellyton, Alabama, the town has earned the moniker "Tuckville," due to the 150+ family members who make up a good portion of the 215-person population.  He earned his MBA from Wharton School of Business and serves as vice president of private wealth management at Goldman Sachs.
Outside of football, Tuck's philanthropic passion is helping children overcome illiteracy. He and his wife Lauran have developed Tuck's R.U.S.H. for Literacy for the children in his hometown community in Alabama, as well as children in New York and New Jersey. Tuck's program donates money and thousands of new books to underserved children to help instill the ideals of reading at an early age. Tuck is also a member of Ronnie Lott's All Stars Helping Kids. In furthering his passion for literacy, Tuck penned his first children's book, "Home-Field Advantage" in 2011.
In addition to his two championship rings and superb individual stats, Tuck has received prestigious accolades over the course of his career. He has been named to the Pro-Bowl squad two times and was recently named one of the Top 100 Players in the NFL.